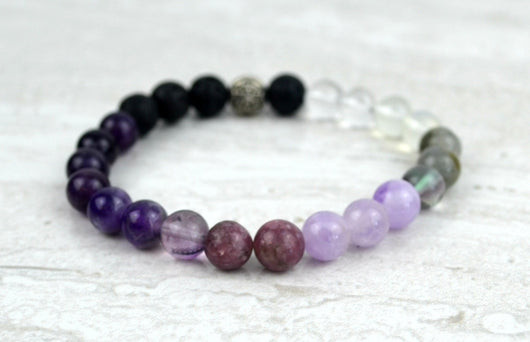 Ajna - Third Eye Chakra Bracelet – Moxie Malas
Jan 18, 2023 at 20:01
SELECTED CONTENT
When ourthird-eye chakra is balanced we feel connected to and guided by our intuition.Decisions are made easily and there is a sense of knowing & direction.
ThisBracelet Includes:
Amethyst -master healer, inner peace, intuition
Fluorite -spirituality, focus, concentration
Lepidolite- transition, growth and healing
Labradorite- intuition, inner spirit, embrace the universe
Moonstone -intuition, spirituality: all things love, power, healing
CrystalQuartz - clarity of mind, sense of purpose
Source
MY NOTES
The SHOP button includes an affiliate link which means that if you choose to purchase this item, the curator may receive a small commission, at no extra cost for you.
This remuneration helps the curator to keep on inspiring your discovery and your enjoyment of new products, places and services. Thanks for your support!
BUY NOW
---